Collaboration with Jessica De Haas of Funk Shui Felt
"Hootchie Mama Amulures" 2018
Needle-felted sculptures with wet-felted tassels. This series is the first collaboration between myself and textile artist, Jessica De Haas. Shown here in our shop window on Granville Island.
Hand-hooked Rug
Wool rug hand-hooked by me. 52x75"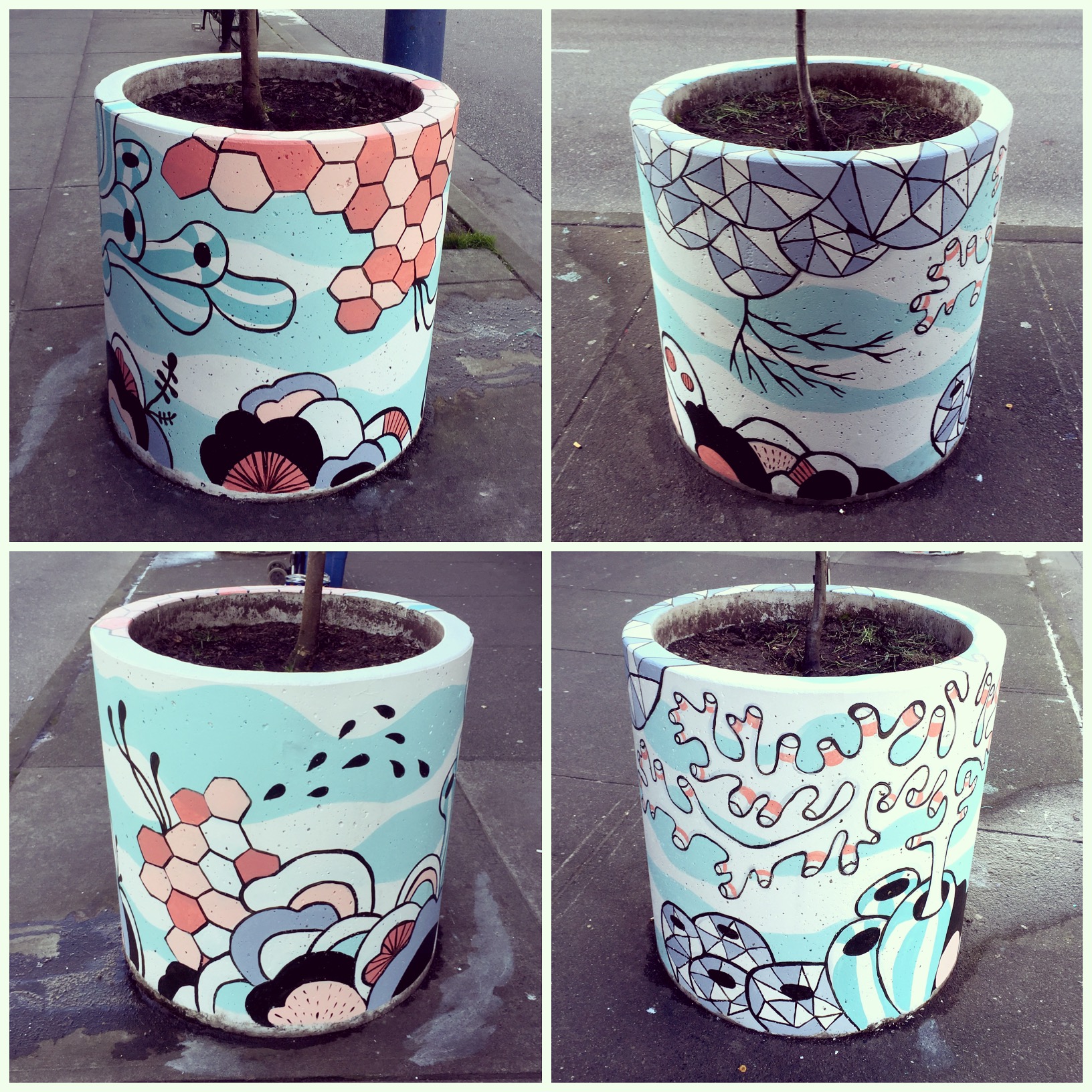 Murals for Strathcona BIA
These were painted on planters for the Hastings Urban Tree Nursery Project in the downtown east side. The project's aim is to add some vibrancy and beauty to a neighbourhood full of challenges.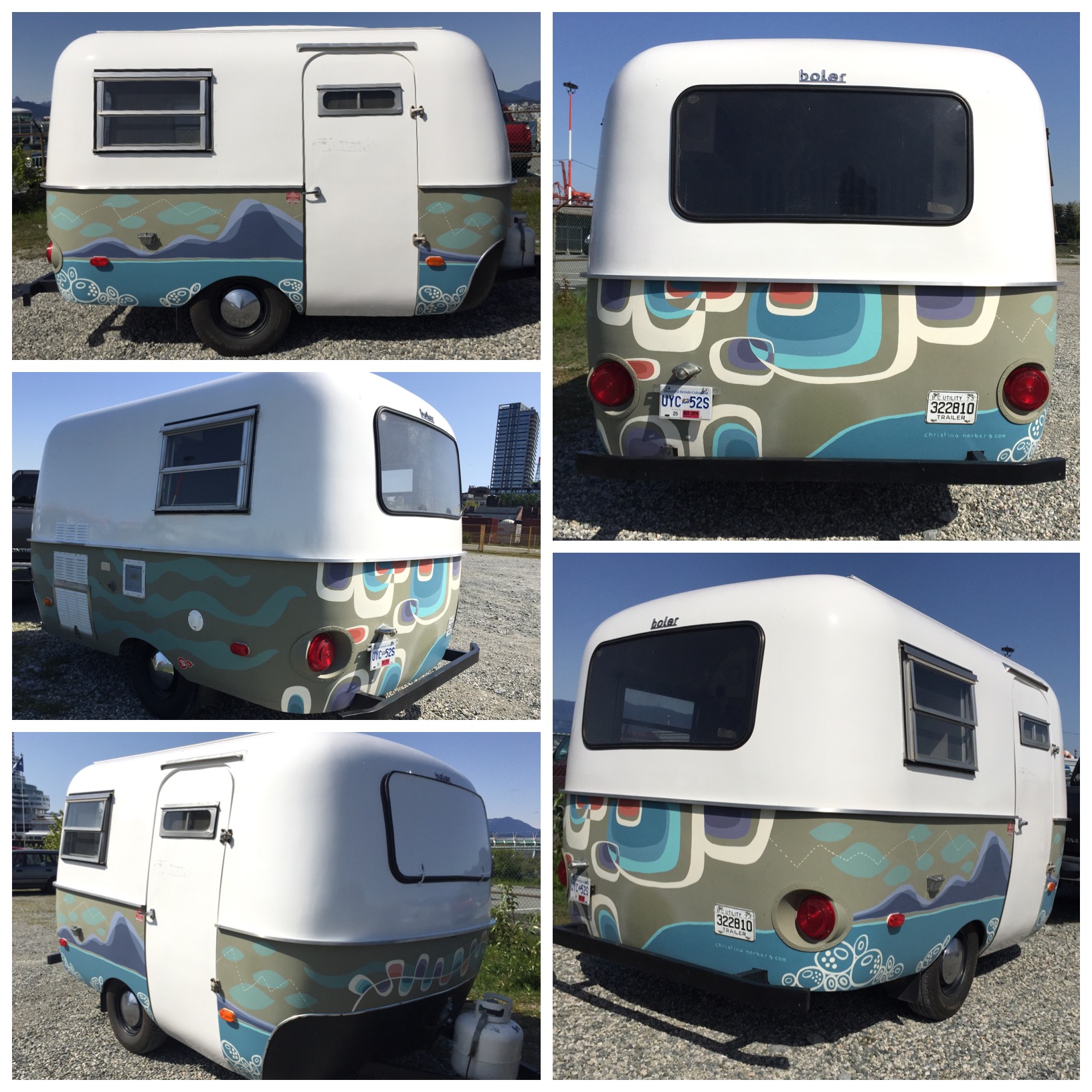 Murals on Vehicles
I had the opportunity to paint this vintage Boler trailer for a collector.
Fabric Design
I've been designing fabric, and collaborating with a local fashion designer for her 2015 Winter line.
Felting
A felted vessel requested by the curator of The Nikkei National Museum and Cultural Centre,